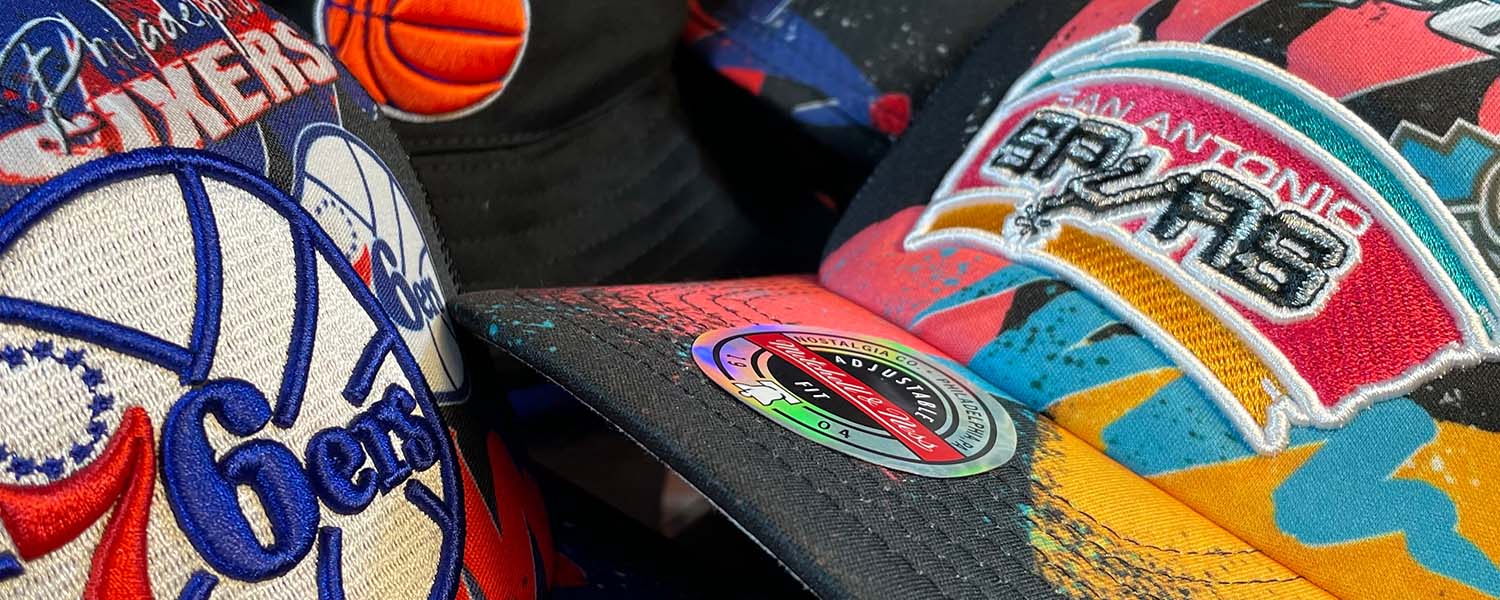 Vintage 90s NBA Hyper Print Snapback Hats and Bucket Hats | Mitchell and Ness NBA Hyper Pack
What is the NBA Hyper pack?
The NBA Hyper Pack is a custom snapback hat pack from Mitchell and Ness inspired by the retro crazy patterns of the 90s. The Hyper Print patterns featured on the hats in this pack are extremely loud and very "out-there" making this collection perfect for anybody who's looking for some basketball headwear that will turn some heads.
What teams are available in the NBA Hyper Pack?
We have several teams available for the NBA Hyper Pack from Mitchell and Ness. It goes without saying that all of the teams in the Hyper Pack are basketball teams. The teams available are the Philadelphia 76ers, the San Antonio Spurs, the Los Angeles Lakers, the New York Knicks, and the Toronto Raptors. Each of these teams perfectly ties into the theme of the NBA Hyper Pack and has unique colors that perfectly work with the wild vintage 90s pattern.
What styles of headwear are available in the NBA Hyper Pack?
The hats in the NBA Hyper Pack from Mitchell and Ness come in two silhouettes, a trucker snapback hat, and a bucket hat. Both are thoughtfully curated to go along with the theme of the 90s pattern since both silhouettes were prevalent in the time period when patterns like these were popular.