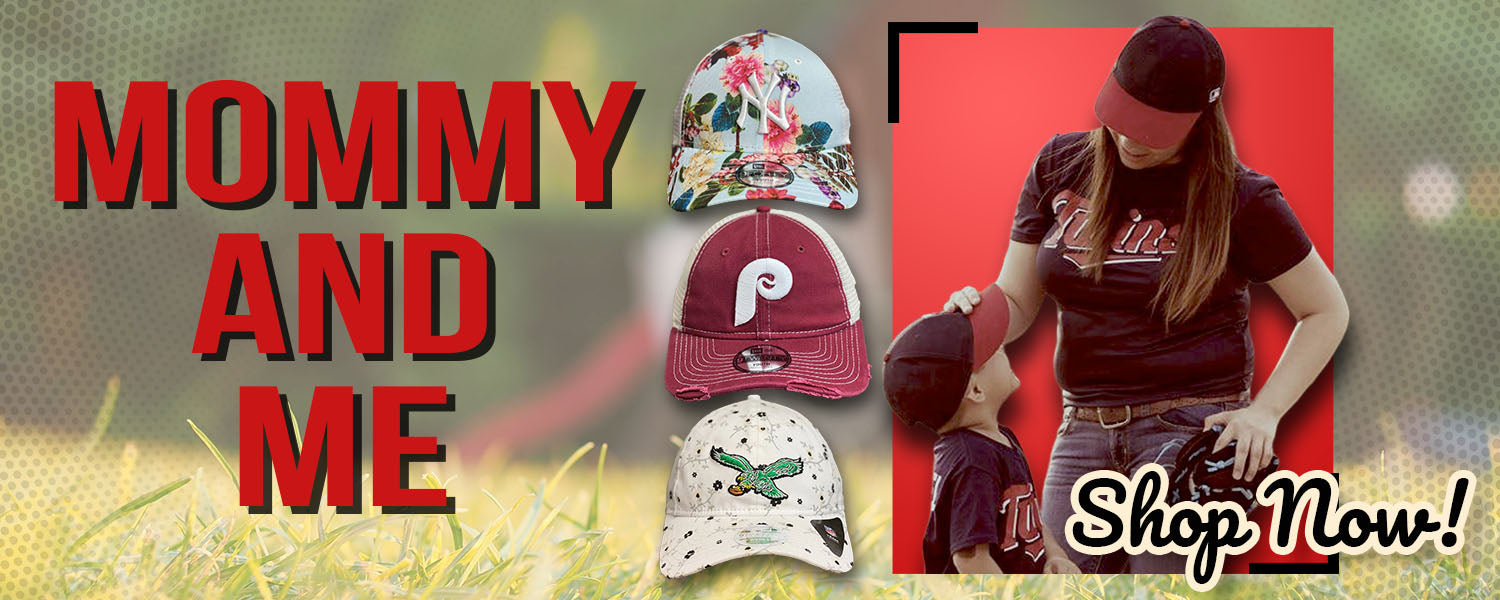 Mommy and Me Mother Daughter Matching Headwear
No products found
What's more adorable than matching hats with your little girl? Whether you're a mom, an auntie or a grandma, there's something about wearing an adult size hat and seeing them in a cute baby size version of the same hat that makes you melt inside. Whether you're a football fan, a basketball fan, or a baseball fan, we have your back with our collection of the latest grownup, kids, and baby matching sports merchandise for the whole family.
Maybe your daughter is just like you. You and your little girl are both Eagles fans, and you need matching hats for the next game. You've been a Philadelphia Phillies fan forever and now you want to pass the love for the team down to your daughter, or your granddaughter. You are obsessed with your baby niece and want to post Instagram matching selfies in your cute New York Yankees womens and baby dad hats.
We have a unique selection of kids, infant, and adult size matching hats on sale for your family matching needs. Stick with the classic throwback logo Phillies and Eagles family match trucker hats for a stunning group selfie, or go pastel with floral 5 panel mommy and me dad hats. These mother daughter matching sports hats range from practical bucket hats to super feminine retro inspired florals. Our cute mother daughter matching headwear makes for Instagram-worthy results.