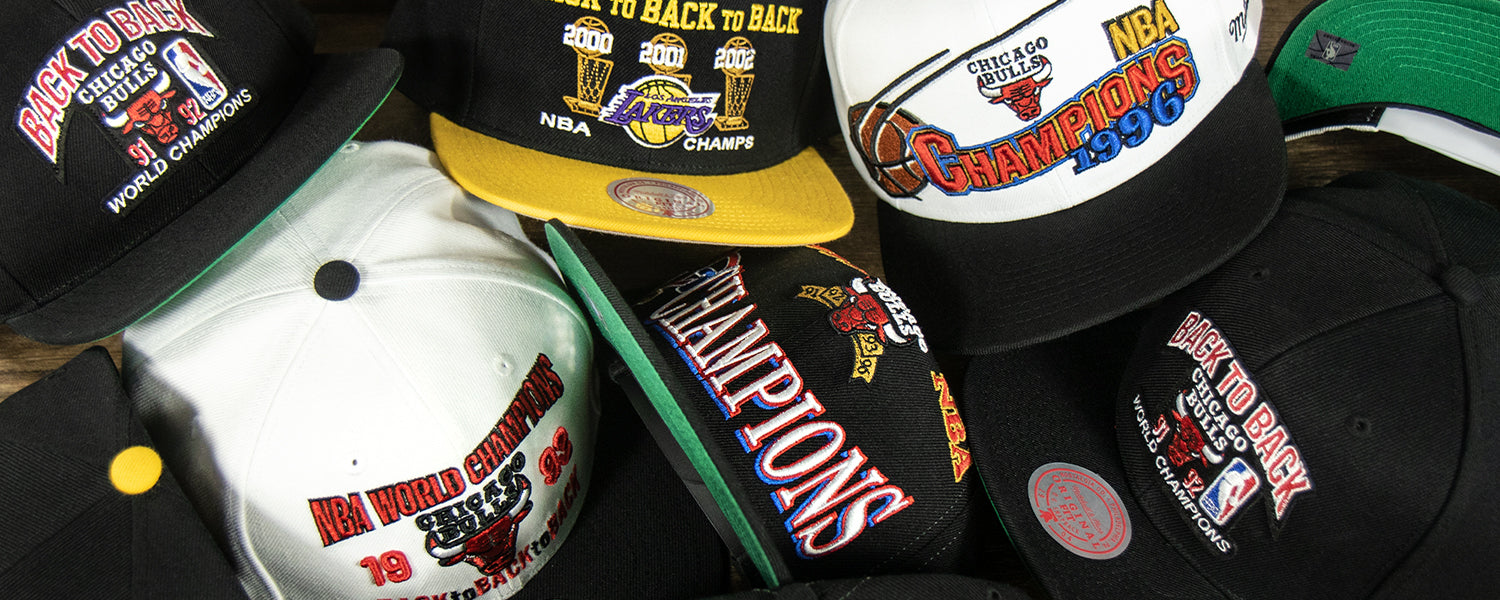 Mitchell and Ness NBA Retro Championship Snapbacks | Vintage NBA Championship Snapback Hats
What are the Mitchell & Ness Championship Caps?
These Mitchell and Ness Snapback Caps are Mitchell & Ness Snapback Hats that have unique team specific championship hats! The Championship Snapback Caps features the year the championship was won, along with other designs on the front. Every hat in this collection are hats that were worn by the players the moment they won their championship. If that isn't exciting enough the Mitchell Retro Championship Snap Hat collection also includes select Vintage Retro Teams such as the Chicago Bulls Retro snapback that features the Vintage Bulls Logo and Retro team logos that are one of the best Logos in NBA History. If you want to learn more about our dope Mitchell And Ness Championship Snapback Hats then look down below. Though if you already love our Championship  Mitchell & Ness Snapback Hats, then go and grab one before your favorite team runs out!
What Teams Are Part Of the Mitchell & Ness Championship Snapback Caps?
We have a huge selection of teams available for the Mitchell and Ness Championship Snapbacks and we even have special Vintage caps available too. The teams and years included in the Championship Snapbacks are the Chicago Bulls 1992 Championship Snapback, the Los Angeles Lakers back to back to back Snapback Hat, the Chicago Bulls Mitchell & Ness 1996 championship Black Snapback, and more teams included in the Mitchell and Ness Snapback Drop. All of the Retro NBA Snapbacks from Mitchell And Ness feature a green or gray under brim for the perfect retro hat. If you didn't see your favorite team check out the rest of our Mitchell and Ness Retro Snapbacks! Now is your time to purchase your very own Mitchell and Ness Retro Championship Snapback before they sell out!