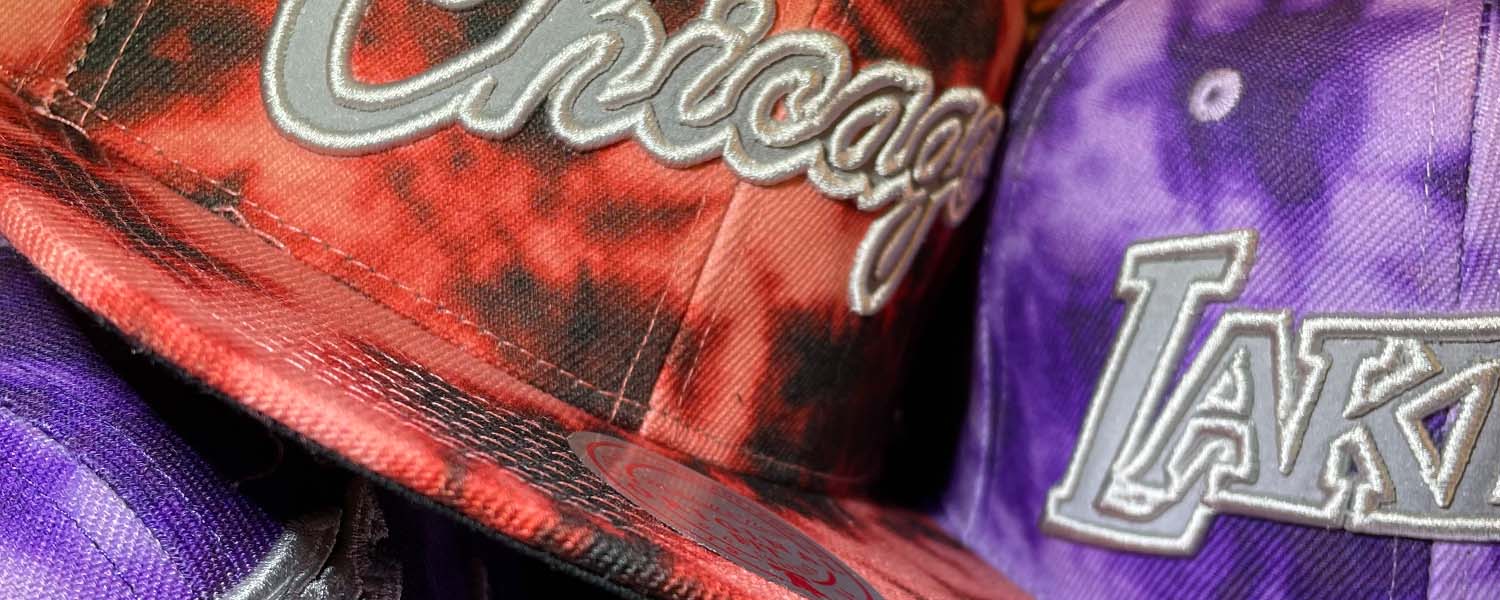 Galaxy Print NBA Snapback Hats | Mitchell and Ness NBA Galaxy Snapback Hats
Why are these called Galaxy Print Snapback Hats?
These snapback hats are called galaxy print, primarily because of the colorway featured on the exterior. While they vary in color, the overall pattern of the colorway gives a nebulous, galaxy-like, appearance on both color variations. These galaxy print snapback hats are further accented by the reflective elements featured in the front logos. All the front logo hats from the galaxy print snapback hat collection have some sort of reflective material to make it so that light bounces off of the logos when bright light or flash is present.
What teams are featured in this collection?
This galaxy snapback hat collection features three teams, all of which are NBA teams. The teams which are featured in the galaxy NBA collection include: the Los Angeles Lakers, the Chicago Bulls, and the Toronto Raptors. Out of the 3 snapback hats, the only one that actually features a team logo is the Toronto Raptors snapback hat. The remaining two hats features script lettering wordmarks but no logos.
Who manufactured these NBA Galaxy Snapback Hats?
The NBA Galaxy snapback hat collection is a collection brought to you from Mitchell and Ness, all of the hats are manufactured by Mitchell and Ness.